Shoulder Pain Physiotherapy 
Painful shoulder conditions are hugely common in the world of physiotherapy. This is due to the highly unstable nature of the joint, which receives very little structural support from ligaments and the shoulder capsule, placing a huge demand on the proper and efficient functioning of our shoulder musculature.
Here at Move Physiotherapy, we consider ourselves to be experts in the field of assessment, diagnosis and treatment of these painful conditions. We also understand how your shoulder pain can impact your daily work, lifestyle and recreation. We offer longer 30 and 60 minute appointment times in order to get you out of your pain, and return you back to the activities you love the most. We will also educate you on how you can modify your exercise or lifestyle to work around your shoulder – you won't be told to simply rest!
Your treatment will often involve a range of physiotherapy techniques such as massage therapy or dry needling. It will almost always involve the a series of home exercises which are designed to strengthen through the rotator cuff and midback. 
We have also created a simple flowchart below which can point you in the potential direction for diagnosing your shoulder pain. However, we do recommend getting assessed by a professional, especially if you have been experiencing lingering pain for weeks or months.
For this reason, we have reduced our Initial Appointment cost to just $67. This will allow you to have your shoulder pain assessed for a minimal out of pocket expense, if you have Private Health Insurance.
Why you should choose us:
Discounted Standard and Extended Initial Appointments – Get a Good Understanding of Your Pain!

Longer 30 minute followup consultations.

Experienced Physiotherapy and Remedial Massage team.

Understand the root cause of your aches and pains.

Targeted rehabilitation of your injuries utilising our fully equipped gym setting. 

Bulk Billing for DVA Patients (White and Gold Card).

Bulk Billing for EPC Claims.  
To book your appointment at Move Physiotherapy, you can call us at the clinic on 08 6113 8062, or follow this link to book online.
The above flowchart is a basic guide for self-diagnosing your shoulder pain. Please click on the picture to expand the image.
Based on the mechanism and history behind your shoulder pain it aims to provide you with an insight into your potential diagnosis. However, please note that this is by no means an exhaustive list of pathologies that can result in shoulder pain. This flowchart is simply a guide on the most common causes of shoulder pain, such as rotator cuff tears and tendinopathies; and sub-acromial bursitis.
At Move Physiotherapy, we are experts in shoulder pain physiotherapy. Especially for common diagnoses such as a sub-acromial bursitis, we highly recommend undergoing a period of physiotherapy prior to exploring more invasive means such as a cortisone injection. It is also important to realise that a cortisone injection merely treats the symptom of inflammation in the area it is dispersed. It does not treat the cause of this inflammation. Therefore, if your shoulder pain has arisen from repetitive strain or usual daily behaviour, it is important to address the cause of this inflammation with physiotherapy treatment.
You can follow the link at the top of the page or click here to book your appointment online.
COMMON CAUSES OF SHOULDER PAIN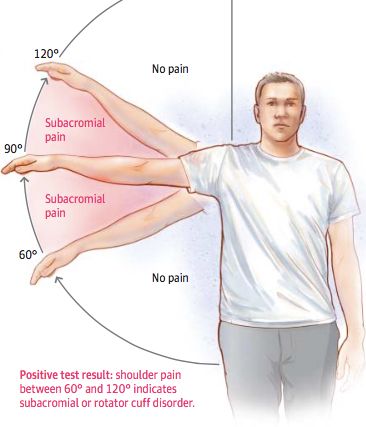 Rotator cuff tendinopathies are arguably the most common cause of shoulder pain that presents to physiotherapy. In fact, we have written a whole blog on the topic which can be read here!
These injuries commonly present with pain experienced at the tip of the shoulder which can occasionally move down to the outer portion of the arm. There is often an 'arc of pain', whereby pain is experienced as you lift the arm to around 90 degrees to around 130 degrees. Depending on the longevity and severity of the injury there may be a mild to moderate weakness in the affected arm.
If left untreated, these injuries will often result in a sub-acromial bursitis. Physiotherapy is highly effective in the treatment of this condition, and the sooner you can begin treatment, the better the prognosis.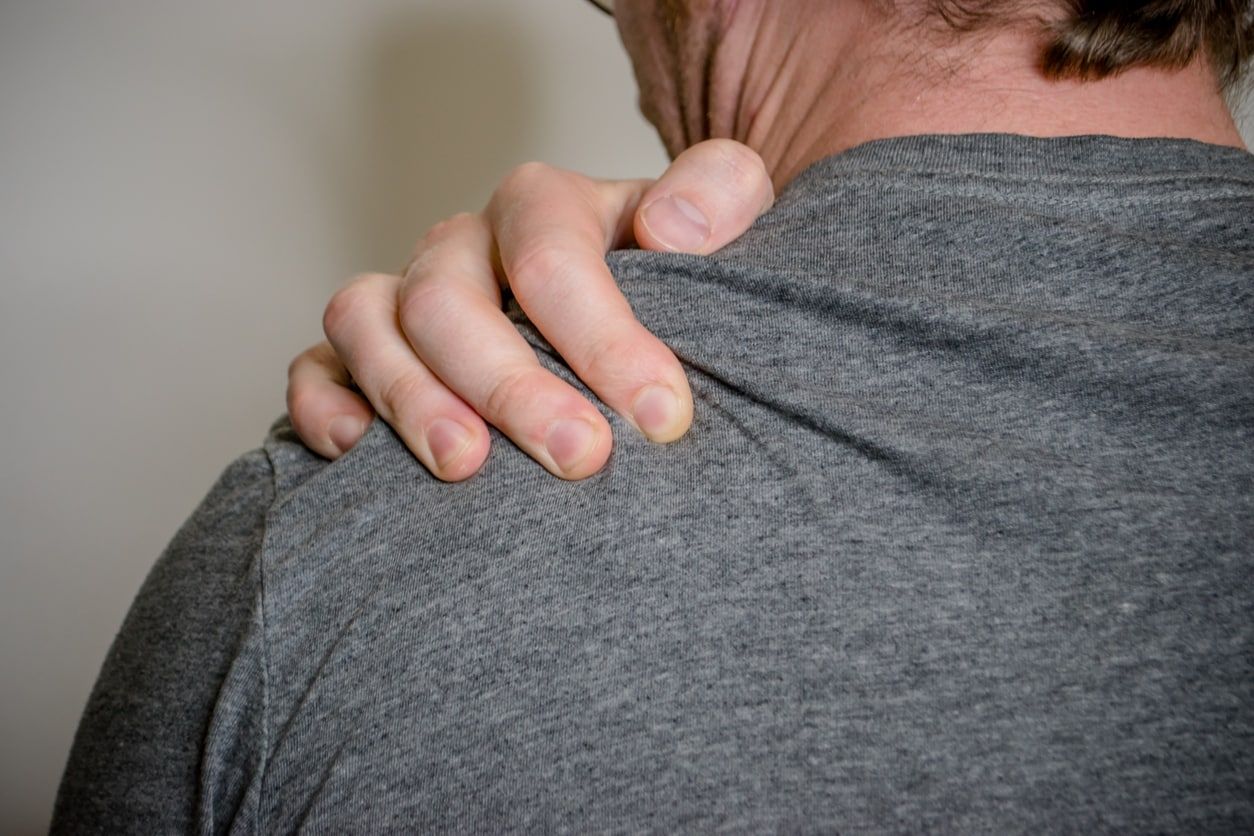 A sub-acromial bursitis refers to inflammation of the sub-acromial bursa. This bursa lies beneath the tip of your collarbone at the point of the shoulder, and prevents friction from occurring of your rotator cuff tendons against this bone.
Faulty movement patterns, muscle weakness and tightness and postural abnormalities can result in increased friction and pressure against this bursa resulting in pain and inflammation.
Your physiotherapy treatment will be aimed at improving areas of muscle tightness through techniques such as massage and dry needling, in addition to improving muscular strength in targeted muscles to improve your shoulder mechanics. This aims to reduce the underlying cause of your bursal inflammation at the source, as opposed to merely treating the symptoms of inflammation through medication or with a cortisone injection.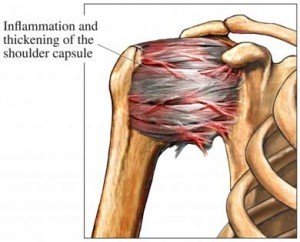 A Frozen Shoulder, or scientifically named 'Adhesive Capsulitis' refers to inflammation and eventual stiffening of the shoulder capsule. It most commonly occurs in females between the ages of 40 and 60, and most typically in the non-preferred arm.
The typical symptoms of a frozen shoulder include an initial loss of rotation of the shoulder joint (such as placing the hand behind the lower back, and outwardly rotating the arm) before gradually losing shoulder elevation range of movement.
If you are suspecting a frozen shoulder it is important to be assessed by your physiotherapist. These conditions can take 1-2 years for full resolution, however your physiotherapist can ensure you receive appropriate exercises to minimise the amount of dysfunction that occurs with this pathology.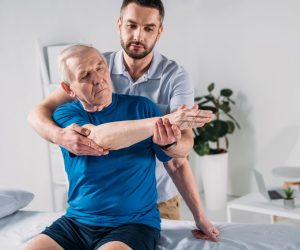 Your physiotherapist will combine techniques such as joint mobilisation and manipulation, in conjunction with soft tissue therapies such as massage and dry needling. You will also be given a series of stretches and exercises to be completed at home in order to get you pain free as quickly as possible. Click the image above to read more about our physiotherapy service.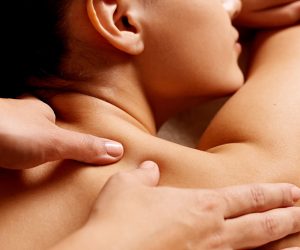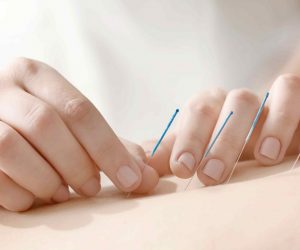 WE CAN HELP WITH THE FOLLOWING CONDITIONS
Rotator Cuff Tears
Rotator Cuff Tendinopathy
Sub-Acromial Bursitis
Shoulder Impingement
Sub-Acromial Pain Syndrome
Shoulder Internal Impingement
AC Joint Injuries
Shoulder Dislocations
Post Operative Rehabilitation
Thoracic Outlet Syndrome
Nerve Entrapments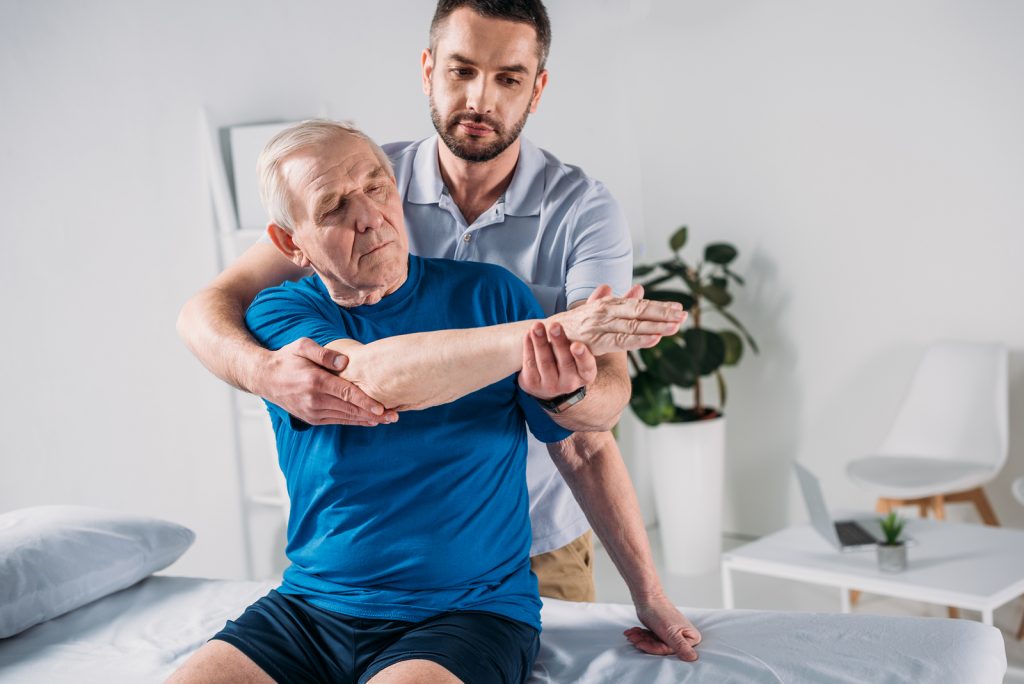 FREQUENTLY ASKED QUESTIONS
Should I Get a Scan Before Commencing Physiotherapy?
Generally, your physiotherapist will be able to recommend scans such as an X-ray, ultrasound or MRI investigation. Although helpful, these scans are often not necessary in order to give a clear diagnosis of your shoulder pain.
Why Should I Get My Shoulder Pain Treated at Move Physiotherapy?
At Move Physiotherapy Fremantle, we consider ourselves to be experts in Shoulder Pain Physiotherapy.
We spend longer with you during your first appointment (60 minutes compared to 30 or 40 minutes at competing clinics) in order to comprehensively assess not only the source of your shoulder pain but also the contributing factors underlying your injury.
We also take the time to understand how your injury is impacting you, and work with you to formulate a plan to get you from pain and injury back to performing at your peak.
Our first appointment always includes treatment, whether this be joint mobilisation, massage, dry needling or simply advice.