Whiplash Physiotherapy | Move Physiotherapy Fremantle
Whiplash is one of the most common injuries following a car accident. It involves a rapid and forceful forward and backward movement of the neck. This results in a considerable amount of pain, and muscle spasm as the muscles of the neck look to protect spinal structures.
It is common for someone suffering from whiplash feel no pain immediately following an accident, however, considerable pain and stiffness often occurs 24-48 hours after the initial trauma. Other symptoms may include headaches and migraines, and radicular pain that can extend into the back or down the arms – depending on the severity of the accident.
We often hear that whiplash can become a long-term debilitation injury, however, many of these injuries can resolve completely within a few weeks with appropriate physiotherapy intervention. Your intervention will often include a combination of treatment modalities including massage therapy, dry needling and exercise rehabilitation.
At Move Physiotherapy we offer quality care to residents in East Fremantle and surrounding suburbs including Palmyra, Bicton and Attadale. Follow the link here, or at the top of the page to book your physiotherapy appointment online today and begin your recovery.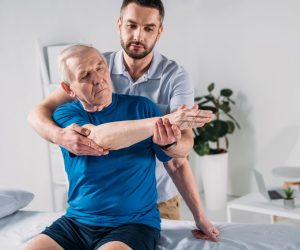 Your physiotherapist will combine techniques such as joint mobilisation and manipulation, in conjunction with soft tissue therapies such as massage and dry needling. You will also be given a series of stretches and exercises to be completed at home in order to get you pain free as quickly as possible. Click the image above to read more about our physiotherapy service.