SPORTS AND REMEDIAL MASSAGE
Let a Sports or Remedial Massage Ease Your Aches and Pains
Most people who receive regular and ongoing massage do so because they understand the health and wellness benefits that it brings. Massage is highly effective not only at reducing muscle tension and reducing pain, but it can improve joint mobility, flexibility and general ease of movement.
Your massage treatments at Move Physiotherapy are provided by our fully trained and upskilled remedial massage team who can assess and provide the most effective massage treatment for your condition.
We have two locations offering remedial massage. Our main clinic is based in the Gateway Centre in the Westfield Booragoon complex. This brand new clinic is equipped with state of art treatment rooms, a fully equipped rehabilitation gymnasium in a central and convenient location.
Our second East Fremantle clinic is based inside the Fremantle Rowing Club. This satellite clinic has a beautiful waterfront location with newly constructed rooms, and a complete gymnasium that is shared with members of the Fremantle Rowing Club. This clinic comes fully equipped with change rooms and showers. 
We offer a range of massage options, which can be read below. We have HICAPS on site for instant claiming of your Private Health Insurance. Our prices are listed below. Use the booking function at the top of the page to book your massage appointment. 

Remedial Massage Rates (Private Health Benefits Apply)
(205) 30 Minute Remedial Massage (30mins) ………………………………………………..………………………… $60
(205) 45 Minute Remedial Massage (45mins) ………………………………………………..………………………… $90
(205) 60 Minute Remedial Massage (60mins) ………………………………………………..………………………… $105
(205) 90 Minute Remedial Massage (90mins) ………………………………………………..…………………………. $135
REMEDIAL MASSAGE THERAPY
Do you suffer from persistent pain? Remedial massage could be for you!
Your Remedial Massage therapist is trained to assess your pain and apply a range of massage styles that are appropriate for your condition. Your remedial massage will often combine techniques such as trigger point release, deep tissue massage and sports massage techniques. 
A deep remedial massage can encourage blood flow to tight bands of muscle, improving oxygen supply and flushing out toxic chemicals in these muscles to effectively relax the tissues. Lighter treatments can still provide effective relief from pain and tightness by removing adhesions in the overlying fascial layer. You can discuss with your remedial therapist or physiotherapist the goals of your massage, who can recommend an appropriate treatment.
The immediate benefits from your remedial massage therapy will include reduced pain, improved mobility, decreased stress and improved energy levels.
TRIGGER POINT MASSAGE
Trigger points commonly arise from muscle overuse and trauma. These can become a considerable source of pain not only in the affected area; but they can refer pain to other areas of the body.
Trigger Point Therapy is a form of Remedial Massage Therapy whereby sustained pressure is applied to these tender areas of contracted muscle tissue.
Your remedial massage therapist and physiotherapist is highly trained in this technique of soft tissue release. Your therapist is familiar with the location and pain referral patterns of trigger points for commonly affected muscles and is skilled in being able to treat them.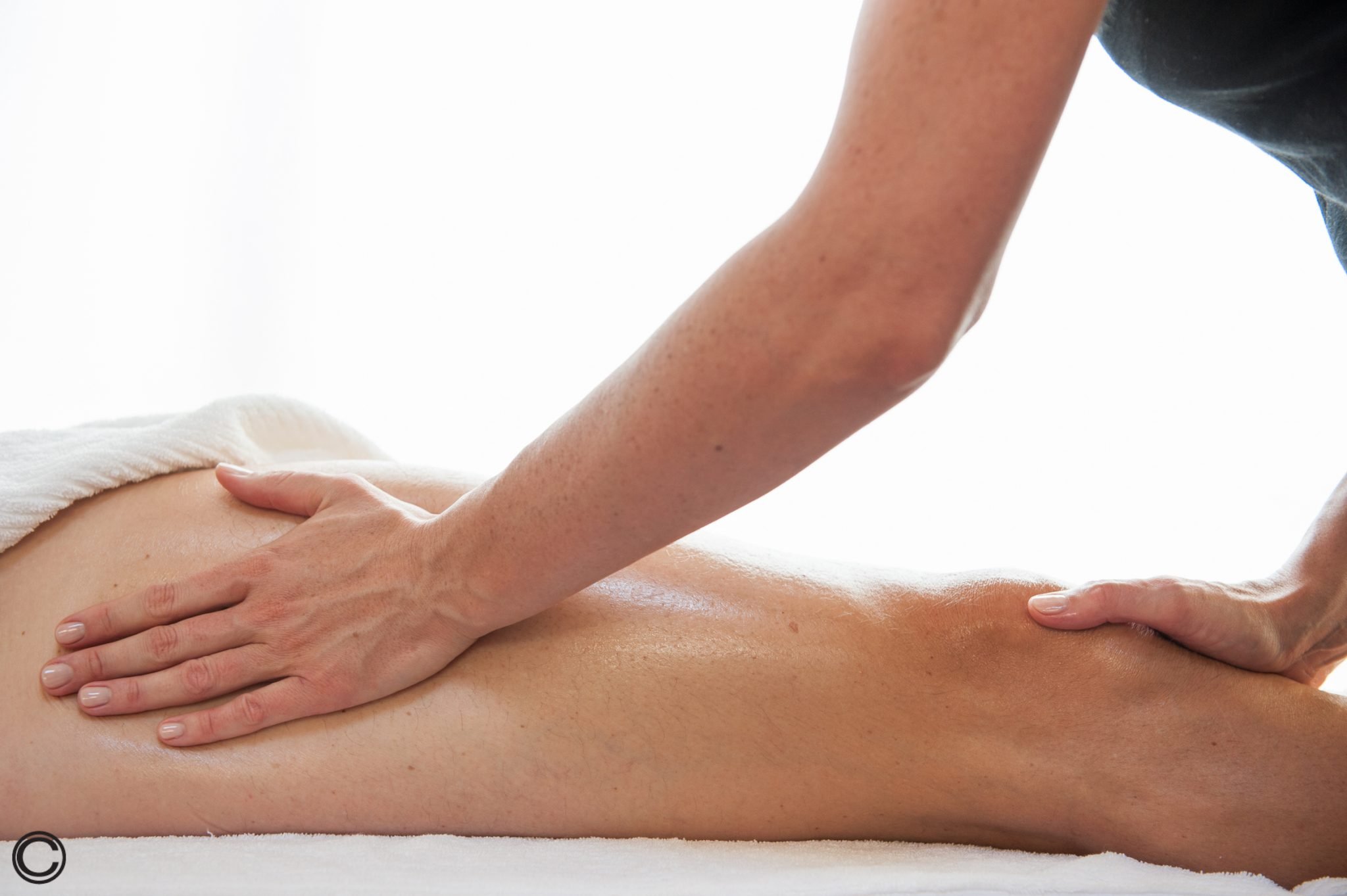 MYOFASCIAL RELEASE 
Fascia refers to a thin layer of connective tissue that wraps around our musculoskeletal system. When this layer becomes tight it can restrict our movement, causing pain and influencing our posture. 
Myofascial release is a gentle form of massage therapy that focuses on the overlying fascia and connective tissue. In contrast to trigger point therapy, myofascial release is a broad massage technique applied to the whole area of muscle or connective tissue. 
When applying this technique, your physiotherapist or massage therapist will gently feel for areas of  tightness; and subsequently massage and stretch these er trigger points until the therapist feels the tension is fully released. These areas where the massage therapist is working may not be near where the pain originates or where you feel the pain most prominently.
Myofascial release works the broader network of muscles that might be causing your pain.