Flowchart for Self Diagnosing Your Shoulder Pain | Move Physiotherapy East Fremantle
Based on the mechanism and history behind your shoulder pain, it aims to provide you with an insight into your potential diagnosis.
Due to the complexity in treating shoulder pathologies, and the specific exercise rehabilitation required to remove your pain and ensure you remain pain-free in the future, it is important to consult your physiotherapist as early as possible. Move Physiotherapy are experts in general physiotherapy and sports physiotherapy, and, regardless of whether you are simply aiming to return to daily life pain free, or get back to your favourite sport or activity, we can get you back to the activities you love in the quickest timeframe. You can follow the link at the top of the page to book online.
Please also note, this is by no means an exhaustive list of shoulder pathologies. However, we aim to explain the most common injuries that present to physiotherapy, including rotator cuff tears and tendinopathies, bursitis and frozen shoulders.
Click on the image below to expand the image and view online.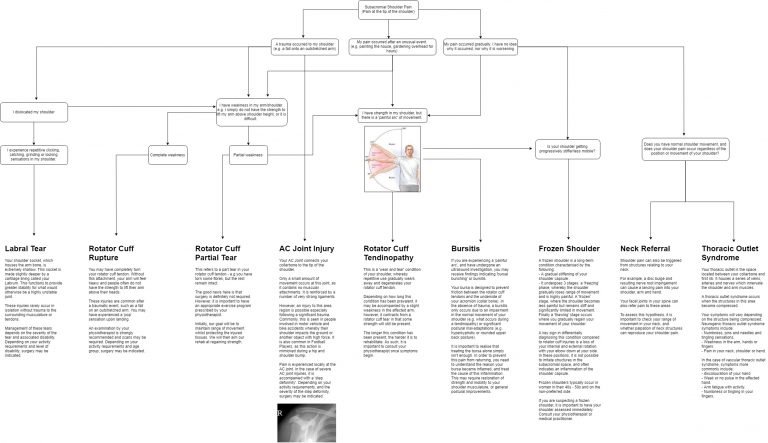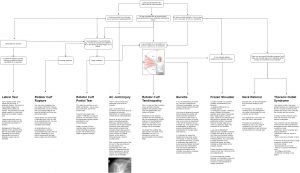 ---
Would you rather have your shoulder assessed and diagnosed by a physiotherapist?
Use the booking form below to book your appointment online.